What is Commercial Arbitration?
Commercial arbitration is an Alternative Dispute Resolution (ADR) that is agreed by parties involved in commercial disputes in Singapore. It allows you to bring your dispute in front of a private arbitrator, rather than a judge, to evaluate your case.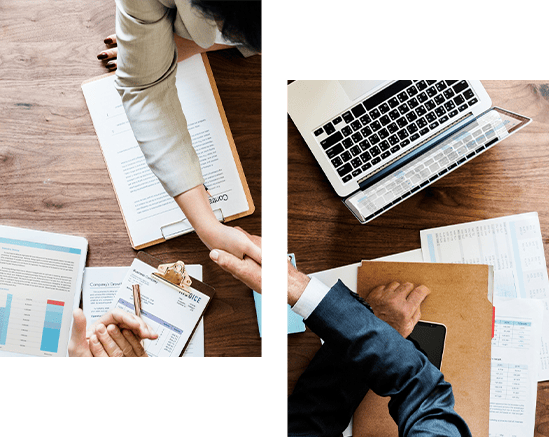 What can we help you with Commercial Arbitration
Contractual Disputes

Commercial Disputes

Shipping Disputes

Partnership

Disputes

Shareholders' Disputes

Minority Oppression

Disputes

Company Law Disputes

Insolvency
Our Notable Commercial Arbitration Cases
Represented an Australian company in an SIAC administered arbitration involving a commercial dispute over a Joint Venture Agreement with an Indonesian conglomerate for the mining of oil and gas in Indonesia worthUS$10,000,000.
Represented a company based in the UK in an LCIA administered arbitration involving a commercial dispute over an agreement governed by English laws for the supply of oil and gas worth S$7,000,000.
Successfully defended a listed company in India in an arbitration administered by the AAA in New York involving the supply of steel to a party in America under the Uniform Commercial Code worthUS$5,000,000.
Ms Joanne Lee
Ramesh and his team were helpful, empathetic and caring when handling my divorce matter.
Mr Albert Andrew
'Ramesh and his team were aggressive, relentless but conspicuously fair in their conduct of my matter in the Singapore Court… I was impressed.'
Mr Srikant
'Their multi-disciplinary expertise was the cutting edge in their representation of us in an accounting related dispute that we were embroiled in.'
Mr Feen and Feen Group of Companies
'From a lost cause to a fighting chance before the Singapore Court of Appeal – this is what Ramesh and his team gave me and my group of companies in a dispute where the valuation of an expert was challenged.'
Mr Salim and Ms Noraini
Mr Ramesh and his team are professional, efficient and knowledgeable. Their unrelenting attitude in coming up with a solution for my case is highly commendable. Coupled with their prompt and consistent updates, I am very pleased to have engaged them to act for me.
Mr Ted Aravinthan
With the attention to detail and the professionalism that the team expounded, I was confident to engage them to take on my case. In every step of the way, the team was patient and prompt in updating me on my matter, as well as in addressing my queries.
Mr Chong, Bioline
Mr Ramesh Bharani and the team gave me valuable advice and was thorough and diligent in analysing every aspect of my case. With attention to detail and shrewd advocacy skills, they raised arguments that helped advance my position.
Why choose Arbitration over Litigation to settle your disputes?
Commercial Arbitration is often more beneficial to both parties involved because it is cheaper, faster and offers more privacy as compared to litigation. We typically advise our clients to choose arbitration when both parties:

Cannot agree on the appropriate jurisdiction
Arbitration is especially useful if both parties reside in different countries, since either party may feel uncomfortable with the court system in another country that may have a different jurisdiction.

Prefer an arbitrator with subject matter expertise in the dispute
An arbitrator with the appropriate technical subject matter expertise can understand technical evidence and substantially shorten the time involved to conclude the outcome of the dispute.

Require confidentiality and privacy
Some clients, especially publicly listed firms, are concerned about the repercussions of news (of being sued) such as a potential drop in share price. Arbitration is preferred as it takes place in a private setting and is typically not reported in the news. Additionally, parties to the arbitration and arbitrators are obliged to maintain confidentiality of all matters relating to the arbitration proceedings.
Scenarios where arbitration is not appropriate

One party does not agree to arbitrate
Commercial contracts in Singapore may include provision for how disputes relating to that contract are to be resolved. In the absence of stating arbitration as a dispute resolution mechanism, the other party may not always agree to arbitrate. When dealing with such reluctant parties, commencing a lawsuit may be more effective in resolving disputes.

Cost of proceedings is more than the arbitration award
Arbitration may not be suitable for your dispute if the estimated value of your arbitration award is less than the cost of arbitration (such as administrative fees, arbitrators' fees, legal costs and disbursements). Ultimately, choosing arbitration over litigation should help to limit the costs associated with resolving a dispute and obtain a result as quickly as possible.
How can our Commercial Arbitration Lawyers help
BUSINESSES

AND

INDIVIDUALS

?
Our law practice takes on both domestic and international abitration. Our commercial arbitration lawyers can help you with the following arbitration proceedings:
Select an arbitrator or arbitration panel
Conduct legal research and gather required documents
Investigate evidence and prepare witnesses
Negotiate ground rules with the other party
Present and articulate legal arguments
Question and cross-examine witnesses at the arbitration meeting
Arbitrations can be classified as ad-hoc or institutional (arbitration conducted in accordance with a set of institutional rules selected by parties in advance). These rules can be different depending on the various arbitral institutions such as the Singapore International Arbitration Centre (SIAC).
At RBN Chambers, our commercial arbitration lawyers have represented clients in complex and high-value commercial disputes in Singapore including minority oppression and company law disputes. We have represented our clients in arbitrations administered by the Singapore International Arbitration Centre (SIAC), the London Court of International Arbitration (LCIA) and American Arbitration Association (AAA).
Our Commercial Arbitration Lawyers
are ready to assist you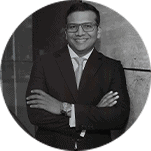 Ramesh Bharani Nagaratnam
Ramesh is the managing director of RBN Chambers. He is an experienced litigation & arbitration lawyer, as well as a Certified Practicing Accountant (CPA) in Singapore. He has more than 13 years' experience in the law and accountancy disciplines.
SEE PROFILE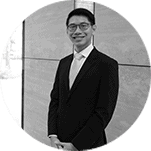 Wong Teck Ming
Teck Ming is a senior litigation associate with the firm's litigation and dispute resolution team. He read law at the National University of Singapore and was admitted as an Advocate and Solicitor of the Supreme Court of Singapore in 2015.
SEE PROFILE
Contact Us
Speak to Us about your matter today
Frequently Asked Questions
About Commercial Arbitration Services