It is an unfortunate fact that several construction projects are riddled with disputes, compelling the relevant parties into a dispute resolution process. These dispute(s) stems from violations of specifications for materials and workmanship; infringement of terms of the agreement; interpretation and/or application of contractual provisions; initiation time and delays; maintenance and defects; payment discrepancies; and changes in contract costs.
CONSTRUCTION ARBITRATION: THE COMPLEXITIES
The construction sector is one of many industries where arbitration is beneficial to all stakeholders involved due to its inherent complexity both in technicality and factuality. The complexity of construction disputes is at least in part of the multitude of parties involved in the project, including the owners, architects, contractors, designer contractors and the like. Each of these parties provides a separate contractual agreement, which comes with its distinct dispute resolution provisions. As such, construction disputes often involve a drawn-out schedule, exorbitant costs, technical and expert opinion, investigations of defects and the like. It is thus important to engage in a lawyer who is not only well-versed in construction matters, but one who also works with expert surveyors and specialists.
HOW CAN OUR CONSTRUCTION LAWYERS HELP YOU?
At RBN Chambers, our team of lawyers are experienced in navigating and settling a wide range of construction disputes in Singapore. With our in-depth knowledge, alongside our wide network of experts and specialists from the construction industry, we will tailor our arbitration services to suit your needs. Contact us today to learn more.
OUR CONSTRUCTION LAWYER IS READY TO ASSIST YOU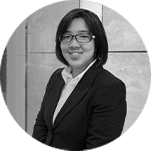 Eunice Ong
Eunice is part of RBN Chambers' litigation and dispute resolution team. Prior to joining the team, she has practised as an associate at one of the top dispute resolution firms specialising in construction, shareholder and insolvency-related disputes.
CONTACT US
Speak to Us about your matter today