Otherwise known as admiralty law, maritime law is a body of laws that governs both nautical issues and private maritime disputes. It sets the precedence of how one uses the seas and oceans, regulating activities and behaviours on open water. Despite being a highly-specialised field, maritime law is comprised of a broad range of disciplines, including those related to financing, construction, transportation of goods, and the like.
HOW CAN OUR SHIPPING LAWYERS HELP YOU?
At RBN Chambers, our team of experienced shipping lawyers are well-versed in navigating and resolving the full gamut of shipping disputes. Our extensive knowledge of maritime law and practice in Singapore and beyond allows us to offer you fast and effective solutions that are tailored to your needs and requirements.
Our lawyers can help you with the following arbitration proceedings:
Ship Arrests
Logistics and Freight Forwarders
Charterparty Disputes
Cargo Claims
Demurrage Claims
Tonnage Limitation
It is worth noting that these arbitrations vary not only in their disciplines, but also in the set of institutional rules established by the respective charters, such as GENCON, NYPE and ASBATANKVOY. Our seasoned lawyers will take you through each step of the process, offering you expert advice on the nautical issues and applicable charters to ensure that you leave with a rapid yet effective resolution. Reach out to us to learn more.
OUR SHIPPING LAWYER IS READY TO ASSIST YOU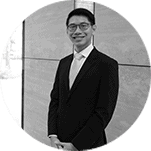 Wong Teck Ming
Teck Ming is a senior litigation associate practising with RBN Chambers' litigation and dispute resolution team. His expertise covers an extensive range of industry sectors, but his specialisation lies in solving
commercial
, shipping, and admiralty disputes. Teck Ming has represented private individuals, as well as small and medium-sized cooperations and global conglomerates. He has also assisted in local arbitration proceedings conducted under the auspices of the Singapore International Arbitration Centre and the Singapore Chamber of Maritime Arbitration.
CONTACT US
Speak to Us about your matter today