An employment contract is a legally binding agreement between an employer and an employee. It sets out the agreement the employer and employee had reached with regards to their rights and obligations as employer and employee.
It is important to have a written employment contract to minimise disputes and misunderstandings between an employer and employee.
What to include in an employment contract
The key components of an employment contract include:
Duration of Employment
The employment contract should state the duration of the employment. That is, it should state if the employment is for an indefinite period or for a fixed duration. Further, the employment contract should also state the duration of the employee's probation period before his/her employment is confirmed
Remuneration
The employment contract should also state the remuneration the employee would receive from the employer. Remuneration is usually paid monthly though it is not uncommon for remuneration to be paid bi-weekly or as maybe agreed between an employer and employee.
Where commission forms part of an employee's remuneration and for commission-based employees, the conditions for paying out the commission is clearly stated in the employment contract. An employment contract would also state if an employee is eligible to bonuses and/or annual wage supplements.
Annual Leave & Public Holidays
An employer should provide for annual leave in an employment contract. Annual leave may be used for personal reasons or for vacations or holidays
In accordance with the Employment Act, an employee is entitled to be paid annual leave if the employee has worked for at least 3 months. In Singapore, the minimum entitlement to paid annual leave is 7 days if the employee has worked for 12 months.
In some cases, an employer may offer additional paid leave as an incentive to attract and retain employees. Paid leave is a separate entitlement from public holidays, which are prescribed by law and cannot be changed by an employer.
Medical Leave & Benefits
When drafting an employment contract, it is important to consider the medical leave and benefits that will be included. These benefits may include paid time off for illness, maternity leave, and disability leave. It is important for the employee to have a clear understanding of these benefits before executing the employment contract.
Medical leave and other benefits are an important constituent of an employment contract. These benefits may provide financial security and peace of mind for the employee in the event of an illness or injury.
Duties and responsibilities of the employee
It is important to include the duties and responsibilities of the employee in an employment contract. This will outline what is expected of the employee and can help prevent any misunderstandings during the course of employment.
Some of the key points that should be covered under the duties and responsibilities of an employee include:
The employee's primary duties and responsibilities.
Any other duties that may be required or expected of the employee.
The employee's working hours.
Termination Clause
It is important to include clauses setting out the rights and obligations of the employer and the employee to comply with when terminating an employment contract. It is good practice for these clauses to state the duration of notice that an employer and employee is to give to when considering terminating an employment. These clauses can also state that either party could pay salary in lieu of the notice period should they decide not to adhere to the notice requirement.
A retrenchment clause may be inserted to allow an employer the option to end the employment contract due to business reasons, such as downsizing or restructuring.
It is important to draft a proper employment contract
In conclusion, it is important to take the time to draft an employment contract that suits the needs of both the employer and the employee. By doing so, both parties can be assured that their rights and responsibilities are clearly laid out and that they understand what is expected of them.
For legal assistance on employment disputes, please get in touch with RBN Chambers LLC.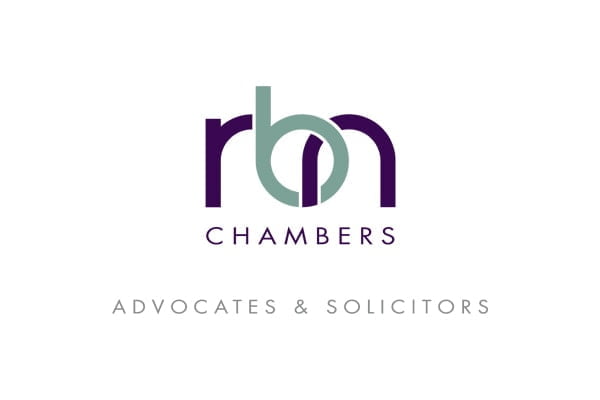 Delivering Solutions not just Answers to your legal disputes
We provide solutions to the table for all our clients regardless of the scale or complexity of the cases. Let us know how we can help.
Contact Us
Disclaimer:
Any information of a legal nature in this blog is given in good faith and has been derived from resources believed to be reliable and accurate. The author of the information contained herein this blog does not give any warranty or accept any responsibility arising in any way, including by reason of negligence for any errors or omissions herein. Readers should seek independent legal advice.