What is Civil Litigation?
Civil litigation is a means by which individuals and/or businesses resolve their legal disputes. The process typically begins with one party filing a writ of summons and a statement of claim against another to pursue their claim. Civil litigation can be complex and time-consuming, but it offers parties the opportunity to have their day in court and have their disputes resolved by the Court.
Understand the Civil Litigation Process in Singapore
Civil Litigation / suing someone can be expensive in Singapore. Wherever possible, we advise our clients to use alternate methods of dispute resolution before commencing proceedings in court. Several methods of alternate dispute Resolution (ADR) such as mediation, conciliation and neutral evaluation can save you the time and cost of complex court proceedings .
However, if ADR is not successful in resolving the dispute, civil proceedings have to be commenced in court. When that happens, you can expect the best from our experienced civil litigation lawyers to strategize and put forward your case effectively on your behalf.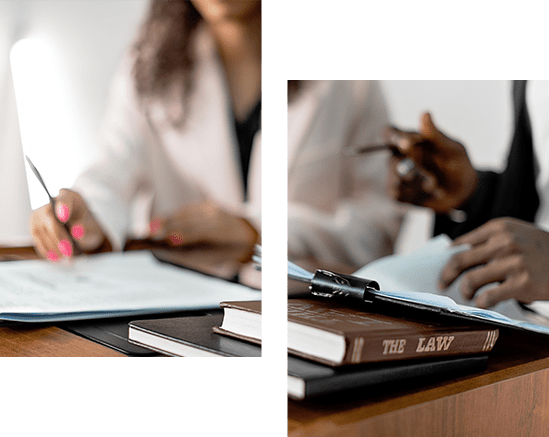 What can we help you with For Civil Litigation
Contractual Disputes
Libel & Defamation
Negligence Claims
Construction Liability
Employment-related Disputes
Fraud & Asset Tracing
Product Liability
Landlord/ Tenant Disputes
Torts
Harassment
Real Estate Disputes
General Disputes
Our Notable Civil Litigation Cases
Represented a tenderer against a liquidator in a claim involving receipt of secret commissions from the sale of a property by tender amounting toS$800,000.
Represented a Hong Kong private client against a foreign bank for negligent professional advice for losses in an investment portfolio amounting toUS$5,000,000.
Represented a tenderer against a liquidator in a claim involving receipt of secret commissions from the sale of a property by tender amounting toUS$80,000,000.
Ms Joanne Lee
Ramesh and his team were helpful, empathetic and caring when handling my divorce matter.
Mr Albert Andrew
'Ramesh and his team were aggressive, relentless but conspicuously fair in their conduct of my matter in the Singapore Court… I was impressed.'
Mr Srikant
'Their multi-disciplinary expertise was the cutting edge in their representation of us in an accounting related dispute that we were embroiled in.'
Mr Feen and Feen Group of Companies
'From a lost cause to a fighting chance before the Singapore Court of Appeal – this is what Ramesh and his team gave me and my group of companies in a dispute where the valuation of an expert was challenged.'
Mr Salim and Ms Noraini
Mr Ramesh and his team are professional, efficient and knowledgeable. Their unrelenting attitude in coming up with a solution for my case is highly commendable. Coupled with their prompt and consistent updates, I am very pleased to have engaged them to act for me.
Mr Ted Aravinthan
With the attention to detail and the professionalism that the team expounded, I was confident to engage them to take on my case. In every step of the way, the team was patient and prompt in updating me on my matter, as well as in addressing my queries.
Mr Chong, Bioline
Mr Ramesh Bharani and the team gave me valuable advice and was thorough and diligent in analysing every aspect of my case. With attention to detail and shrewd advocacy skills, they raised arguments that helped advance my position.
We will be beside you in the whole Civil Litigation Process
At RBN Chambers LLC, we take pride in ensuring Clients are put at ease while enduring the trials and tribulations of litigation. We guide our Clients throughout the dispute resolution process including keeping them abreast of the legal options available to them and the costs involved.

Pre-Legal Proceedings
Prior to commencing any legal proceedings in Singapore, our civil litigation lawyers will assist you in assessing the viability of your claim and understanding the various options in resolving your legal dispute.

Firstly, we will listen to you to ascertain the issues that you may be facing. We will also review and assess all evidence relevant to the issues. We will also evaluate a potential Defendant's ability to satisfy your claim by doing the relevant checks. This is important during enforcement proceedings, which we will discuss subsequently.

Having established the legal basis for your claim, we will assist you to prepare a Letter of Demand to put forward in writing your grievances. The Letter of Demand will also state what you are seeking from the other party. The objective of the Letter of Demand is to see if the dispute could be resolved amicably.

Alternatively, you could also propose to see if the dispute could be resolved amicably by other means. We may also attempt to set up a meeting between parties to negotiate and try to come to an amicable resolution of the matter. If a favourable outcome is not achieved through initial correspondence and/or negotiations, legal action may be considered. We touch on this below.

Legal Proceedings
In legal proceedings, the party commencing the action is now called a Claimant. The party being sued by the Claimant is called the Defendant.

Legal proceedings are started when a Claimant serves an Originating Claim and a Statement of Claim on a Defendant. The Statement of Claim will set out the Claimant's allegations against the Defendant and the remedy that the Claimant is seeking from the Defendant through the courts.

The Defendant will then have the opportunity to file a Defence. The Defence will include the Defendant's response to the Claimant's allegations and any counterclaim. The Defendant may also include a counterclaim against the Claimant if the Defendant has the basis to do so.

In Singapore, the claim amount will determine which Court which will preside over the matter. Proceedings should be commenced at either the State Courts (which include the Magistrate's Court and the District Court) or the General Division of the High Court.

The Magistrate's Court will preside over any dispute where the claim amount is up to $60,000. The District Court will preside over any dispute where the claim amount is between $60,000 and $250,000. The General Division of the High Court will preside over any dispute where the claim amount exceeds $250,000. Even during the course of court proceedings, it always remains open for parties to resolve the dispute amicably.

Post-Trial Proceedings
If the Claimant is successful in obtaining an order or judgment against a Defendant, the Defendant will have to comply with it. If the Defendant does not comply with the order or judgment, the Claimant may enforce it against the Defendant. This may, amongst others, include bankruptcy proceedings, seizing and selling the Defendant's assets to pay for the judgment debt or garnishing the Defendant's bank account.
Our Litigation Lawyers
are ready to assist you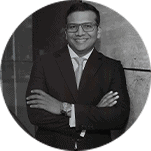 Ramesh Bharani Nagaratnam
Ramesh is the managing director of RBN Chambers. He is an experienced litigation & arbitration lawyer, as well as a Certified Practicing Accountant (CPA) in Singapore. He has more than 13 years' experience in the law and accountancy disciplines.
SEE PROFILE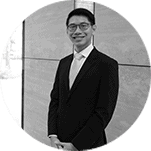 Wong Teck Ming
Teck Ming is a senior litigation associate with the firm's litigation and dispute resolution team. He read law at the National University of Singapore and was admitted as an Advocate and Solicitor of the Supreme Court of Singapore in 2015.
SEE PROFILE
Contact Us
Speak to Us about your matter today
Frequently Asked Questions
About Civil Litigation Services