Shareholder disputes are common in businesses. Disputes between shareholders, in some situations, may lead to litigations & court proceedings. Here are 4 scenarios where disputes between shareholders could arise:
Breach of shareholders' agreement
A shareholders' agreement is an agreement which sets out the rights, duties, and obligations of shareholders of a company. Such an agreement sets out, among others, the number of shares issued, restrictions on transferring of shares, pre-emptive rights of current shareholders to purchase shares to maintain ownership percentages and a capitalization table that outlines shareholders and their percentage ownership. A shareholders' agreement is legally binding. As such, when one or more shareholders fail to follow the terms in the shareholders' agreement, a breach of the agreement occurs. This would mean that the shareholders in breach of the shareholders' agreement could be sued by the other shareholders.
Disagreements over direction
Disputes between shareholders arise when disagreements arise between shareholders in the way a company is run. For example, shareholders may disagree on a company's direction such as allocation of resources, investment strategy, employment of key personnel to name a few. Disputes between shareholders are crippling and could have serious consequences for the company.
Dilution of Shares
Dilution of shares, also referred to as equity dilution, happens when a company issues additional shares. This is typically done to raise additional capital by introducing new shareholders. Share dilution can also occur because of mergers, acquisitions, or other corporate restructuring efforts. Share dilution will lower the percentage of shares of the existing shareholders in a company and as a result, lower their voting rights and voting power. This may lead to disagreements and disputes.
It is important for any organization looking to undertake a dilution process to ensure that all existing shareholders are informed and understand the implications.
Minority shareholder oppression
Minority shareholder oppression is a common cause for disputes between shareholders of a company. Minority shareholders hold less than 51% of the shares in a company. As such, minority shareholders have a lesser say than shareholders who own more than 51% in a company in the way the company is run and managed. Owing to this, the majority shareholders could make decisions without the consent of the minority shareholders. The minority shareholders' opinions and interests could therefore be disregarded or given lesser importance resulting in a dispute.
Resolving Shareholder Disputes
Disputes between shareholders are disruptive. Not only do such disputes adversely affect a company's productivity, but they could also lead to court proceedings causing bad publicity for a company. It is therefore key to resolve shareholders' disputes quickly and effectively. An amicable resolution of shareholders' disputes could be achieved with the cooperation of the concerned shareholders.
For more information and reliable legal advice egarding shareholder disputes and other corporate matters, get in touch with us at RBN Chambers to find out how our legal team can assist you with all your legal needs.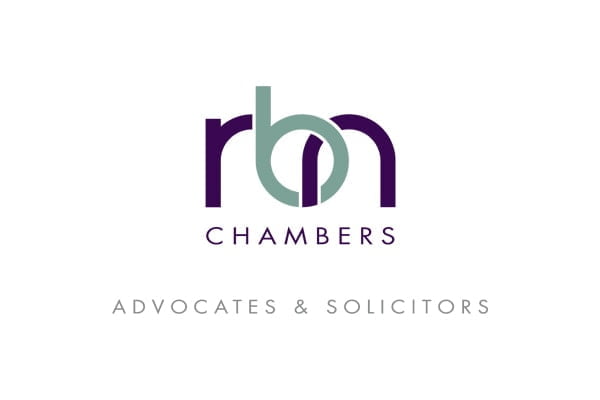 Delivering Solutions not just Answers to your legal disputes
We provide solutions to the table for all our clients regardless of the scale or complexity of the cases. Let us know how we can help.
Contact Us
Disclaimer:
Any information of a legal nature in this blog is given in good faith and has been derived from resources believed to be reliable and accurate. The author of the information contained herein this blog does not give any warranty or accept any responsibility arising in any way, including by reason of negligence for any errors or omissions herein. Readers should seek independent legal advice.