OUR NOTABLE COMMERCIAL LITIGATION CASES
Represented a company in Hong Kong against a German listed company involving an agreement to sell mobile network service in various countries worth
US$5,500,000.
Represented a construction company in Singapore against its sub-contractor in a claim involving poor workmanship amounting to
S$2,200,000.
Represented a foreign bank based in India against a businessman for the breach of a guarantee agreement executed to secure credit facilities well over
US$2,000,000.
What is Commercial Litigation?
Commercial Litigation refers to a legal dispute between two or more parties involving businesses or companies where one party seeks redress against another party.
Our SERVICES

FOR Commercial Litigation
Contractual Disputes
Anti-trust
Breach of Fiduciary Duties
Business Torts
Employment-related Disputes
Fraud & Misrepresentation
Intellectual Property and Patent Infringement
Shareholders' Disputes
Trade Secret and Unfair Competition
Finance and Tax-related Disputes
Partnership Disputes
Cybersecurity and Data Breaches
From onset of dispute to effective resolution
Doing business is increasingly complex and volatile in today's competitive environment. Over the course of running business, you will inevitably face a broad spectrum of business-related disputes and disagreements such as partnership/ shareholders' disputes, finance-related disputes and any contractual disputes, etc.
When a dispute happens, you may not be cognisant of the stakes involved such as reputation and financial risks without an experienced attorney. Your business will be vulnerable to potential legal issues and may be forced to make critical decisions that may put your company in a disadvantaged position.
Experienced commercial litigation lawyers know how to handle these disputes effectively from the inception and will bring the disputes to a close in a cost-effective and efficient manner.
Ms Joanne Lee
Ramesh and his team were helpful, empathetic and caring when handling my divorce matter.
Mr Albert Andrew
'Ramesh and his team were aggressive, relentless but conspicuously fair in their conduct of my matter in the Singapore Court… I was impressed.'
Mr Srikant
'Their multi-disciplinary expertise was the cutting edge in their representation of us in an accounting related dispute that we were embroiled in.'
Mr Feen and Feen Group of Companies
'From a lost cause to a fighting chance before the Singapore Court of Appeal – this is what Ramesh and his team gave me and my group of companies in a dispute where the valuation of an expert was challenged.'
Mr Salim and Ms Noraini
Mr Ramesh and his team are professional, efficient and knowledgeable. Their unrelenting attitude in coming up with a solution for my case is highly commendable. Coupled with their prompt and consistent updates, I am very pleased to have engaged them to act for me.
Mr Ted Aravinthan
With the attention to detail and the professionalism that the team expounded, I was confident to engage them to take on my case. In every step of the way, the team was patient and prompt in updating me on my matter, as well as in addressing my queries.
Mr Chong, Bioline
Mr Ramesh Bharani and the team gave me valuable advice and was thorough and diligent in analysing every aspect of my case. With attention to detail and shrewd advocacy skills, they raised arguments that helped advance my position.
How can our Commercial Litigation Lawyers help you?
We adopt various methods to attain early settlement where possible, including setting up informal meetings with opponents or representing clients at mediation. If an amicable resolution cannot be achieved, we engage in and manage litigation skilfully and professionally to ensure a favourable outcome at trial.
Advice on all Commercial contractual disputes
We advise on all contractual disputes in a wide range of areas; between a customer, supplier, agent, distributor, contractor, sub-contractor, lender, investor, mortgagee, shareholder, joint venture partner, partner, buyer, seller, guarantor, employee, licensee, licensor, developer, landlord, tenant, sub-tenant, project manager, outsourced service, or professional.
Specialising in banking and finance disputes
Our commercial litigation lawyers are very experienced in representing individuals and businesses in high value disputes involving financial services and products. Banking or Financial disputes are technical and complex in nature, potentially involving several jurisdictions and could have far reaching consequences on one's reputation and/or regulatory obligations. Therefore, it is overwhelming for an individual or an organisation to manage any such disputes against banks or other investment bodies.
Whether you are an investor who had suffered losses from an investment, a business in dispute with your lender or an investment professional facing allegations of negligence, our Commercial Litigation Lawyers can assist.
We offer strategic advice to manage, resolve or litigate disputes quickly and skilfully. We have the experience to act against banks, financial institutions and other investment bodies in claims for negligence, breach of contract, misrepresentation and fraud related disputes – involving a wide range of complex financial products.
Our Commercial Litigation Lawyers

are ready to assist you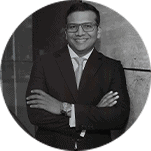 Ramesh Bharani Nagaratnam
Ramesh is the managing director of RBN Chambers. He is an experienced litigation & arbitration lawyer, as well as a Certified Practicing Accountant (CPA) in Singapore. He has more than 13 years' experience in the law and accountancy disciplines.
SEE PROFILE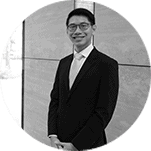 Wong Teck Ming
Teck Ming is a senior litigation associate with the firm's litigation and dispute resolution team. He read law at the National University of Singapore and was admitted as an Advocate and Solicitor of the Supreme Court of Singapore in 2015.
SEE PROFILE
CONTACT US
Speak to Us about your matter today
Find out more

About litigation
Arbitration in a Pandemic: Thriving in a Time of Uncertainty
COVID-19 has changed our lives, and undoubtedly, the way we work. Fortunately for those familiar with the practice of international arbitration, the..
Read more
Responding to the Writ of Summons in Singapore
A court case begins when the plaintiff files a formal complaint against you (hereby also known as the defendant) with the Court and serves you a Wri..
Read more