1. Commercial Contract Disputes
Contracts are the foundation of most commercial relationships. They create contractual relationships which give rise to a wide array of legal obligations between the contracting parties. The contracts also ensure that proper redress available to the contracting parties if things go wrong.
Due to the sheer volume of change and complexity of doing business in today's competitive environment, it is inevitable that disputes and disagreements over commercial contracts do arise. If a dispute should arise, it is important to understand one's rights, obligations, risks and remedies under the commercial contract.
Disputes arise over contracts in a wide range of areas; between a customer, supplier, agent, distributor, contractor, sub-contractor, lender, investor, mortgagee, shareholder, joint venture partner, partner, buyer, seller, guarantor, employee, licensee, licensor, developer, landlord, tenant, sub-tenant, project manager, outsourced service, or professional.
Some examples of commercial activity where disputes may arise
Sale and supply of goods and services
Agency, distribution and franchise agreements
Warranty and indemnity claims
Mergers, acquisitions and joint ventures
Exclusion and limitation clauses
Restrictive covenants – for example in an employment contract
Breach of confidence
Professional negligence
Misrepresentation claims
Breaches of trust and breaches of fiduciary duties
Unjust enrichment, knowing receipt and dishonest assistance
Economic torts, including procuring breaches of contract, causing loss by conspiracy
As lawyers specialising in commercial litigation, we are experienced in bringing and defending a wide variety of disputes. We understand what is at stake and what needs to be done to achieve a favourable outcome.
2. Professional Negligence
In a relationship between a professional (such as doctors, accountants, liquidators, architects, financial advisors, investment bankers) and client, it is not uncommon for disagreements to arise. Often, disagreements arise on the advice given, means adopted to attain the desired outcome and the outcome attained.
Professionals are relied upon for their specialist knowledge and experience. As such, when professionals are engaged for their services, a client expects their services to be of a required professional standard. In circumstances where a client considers that the professional has failed to perform to the standard required of them or have discharged their professional responsibilities negligently, the law provides a remedy for those who have suffered loss and damage as a result. That is, the client may be entitled to sue the professional for negligence.
In order for a professional negligence claim to succeed, it is not sufficient to show that a client had received a bad service or that the professional had made a mistake. It is more than that – it must be shown that the professional had failed to exercise the required standard of skill and care (either through an act or omission) required of those in the same discipline.
In a claim for professional negligence, the focus is on the standard of the professional's performance. The standard of the professional's performance is assessed by how an equivalent professional could reasonably have been expected to act in the particular circumstances. If the professional had failed to meet that standard, then a claim supported by strong evidence is likely to be successful.
It must further be shown by the client that the professional's lack of standard of care and skill caused the client to suffer reasonably foreseeable loss.
Is Expert Opinion Essential in Professional Negligence?
An expert opinion is required in a professional negligence dispute if the issues are complex and technical. For example, in a medical negligence claim, expert opinion is largely sought for the resolution and/or litigation of the dispute.
Medical negligence is caused by the substandard treatment or care provided by doctors or other healthcare professionals to a patient causing unexpected illness, injury or death.
Doctors and other health care professionals are required to render an acceptable level of care and treatment to their patients. If the treatment a patient had received fell below an acceptable level required of a doctor or other healthcare professionals then, a medical negligence claim may be commenced provided the substandard care and/or treatment had caused the patient to suffer an injury or make an existing injury worse.
When pursuing a medical negligence claim, one of the initial steps is to obtain the relevant medical records from the patient and the hospital concerned. Owing to the nature of the claim, it is likely that an opinion of a medical expert is sought to assess the standard of care and treatment received – that is, whether the care and treatment received by the patient had met the minimum standard required.
Expert medical opinion is essential as it will assist in determining the strength and quantum of the medical negligence claim. For instance, the expert medical opinion will assist to ascertain if rehabilitation costs, home adaptations or future treatments are to be considered and included as part of the claim.
The time limit, generally, for a medical negligence case is three years from the date the treatment took place or the date you were made aware that something had gone wrong.
If you want to raise a professional negligence claim, our lawyers who are competent in professional negligence including medical negligence are ready to help. Our Civil Litigation Lawyers pride themselves upon their reliable and precise legal advice and on their highly effective and successful letters before commencement of action.
At RBN Chambers LLC, our litigation lawyers have specialist knowledge and experience in professional negligence claims. Our litigation lawyers are also skillful negotiators and aggressive litigators dedicated to getting the best possible result for our clients. If you want to make a professional negligence claim or are a professional threatened with legal action, we can help.
3. Banking or Financial Services Disputes
Banking or Financial disputes are technical and complex in nature, potentially involving several jurisdictions and could have far reaching consequences on one's reputation and/or regulatory obligations. Therefore, it is overwhelming for an individual or an organisation to manage any such disputes against banks or other investment bodies.
Whether you are an investor who had suffered losses from an investment, a business in dispute with your lender or an investment professional facing allegations of negligence, our Commercial Litigation Lawyers can assist.
Our lawyers represent individuals and businesses in high value and complex financial series disputes. They offer strategic advice to manage, resolve or litigate disputes quickly and skilfully. They act against banks, financial institutions and other investment bodies in claims for negligence, breach of contract, misrepresentation and fraud related disputes – involving a wide range of complex financial products.
4. Wills, Trust and Estate Disputes
Disputes over Wills, Trusts and Estates occur at times of losing a loved one, emotional vulnerability and distress. Such disputes are unpleasant as they involve close family and loved ones. It is demanding to bring or defend such claims.
Disputes over Wills, Trusts, and Estates are never similar; the circumstances surrounding such disputes vary. This demands a tailored and suitable response that will balance sensitivity with pragmatism. Whether it is making or defending a dispute against a Will or estate, our Litigation Lawyers can assist.
Our lawyers act for trustees, executors, personal representatives, beneficiaries, and individuals in disputes with estates, trustees, or other parties.
Our lawyers can assist in:
Contesting a Will.
Where it is alleged that the Will is not valid because for example, the deceased did not have capacity at the time of making their Will or did not understand or approve the content of the Will or where the Will is believed to be forged.
Contentious probate.
For example, the dispute in the interpretation of a Will or trust documentation, disagreements between beneficiaries, etc.
Trust disputes.
For example, where the trustee commits a negligent or fraudulent breach of trust, where a co-trustee commits a breach of trust and such conduct is ignored or neglected by the trustee, a trustee neglects his/her duty, where a trustee fails to distribute trust property to the right persons or do not have trust accounts prepared or where a trust or estate property is misappropriated or removal of executors or trustees.
Our lawyers adopt various methods to attain early settlement where possible, including setting up informal meetings with opponents or representing clients at mediation. If an amicable resolution cannot be achieved, we engage in and manage litigation skillfully and professionally to ensure a favorable outcome at trial.
5. Restructuring & Insolvency
Insolvency is a situation where a business is in financial difficulty and unable to repay its debts as they become due. Such a situation may lead to insolvency proceedings where legal action is taken against the insolvent entity to liquidate its assets to pay off outstanding debts to creditors.
Prior to commencing insolvency proceedings, the insolvent company maybe involved in a restructuring arrangement with creditors to work out alternative ways to repay the outstanding debt. Insolvency proceedings will be commenced if the restructuring arrangement is not viable.
Our lawyers advise clients on both restructuring of the business and litigation related to insolvency. They represent insolvency practitioners, financial institutions, creditors, stakeholders or third parties affected by the insolvency.
We are well connected with insolvency practitioners. This facilitates to identify the most appropriate steps to protect the company and its business; for example, to recommend refinancing and re-structuring the business without the need for formal insolvency proceedings or recommend administration to stave off any creditors' hostile actions against the company.
Our lawyers competent in restructuring and insolvency also advise directors of insolvent companies of their duties and responsibilities so that they could take the most appropriate action to protect themselves, their business or their assets. Seeking early legal advice is essential for directors as they may face possible claims for misfeasance, wrongful trading and other claims relating to transactions at an undervalue, preference and transactions defrauding creditors.
Our lawyers also advise insolvency practitioners on making applications to the Courts under the insolvency legislation in Singapore, such as extensions to administrations, permission to distribute dividends to unsecured creditors out of administrations and defend insolvency practitioners where their conduct is brought into question.
Disputes are disruptive and a distraction. It is therefore crucial that appropriate legal advice is sought in a timely manner to minimise adversities such disputes may have on an individual or business.
Litigation and the resolution of disputes are at the heart of what our lawyers do. They are experts in managing disputes to achieve a commercially viable outcome. Our lawyers provide expert tactical and strategic advice as well as comprehensive support for any dispute faced by an individual or a business.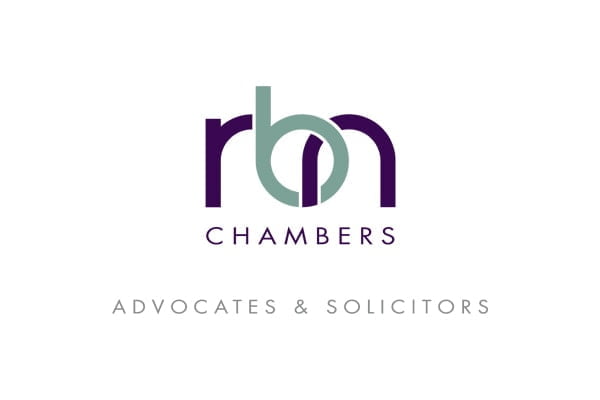 Delivering Solutions not just Answers to your legal disputes
We provide solutions to the table for all our clients regardless of the scale or complexity of the cases. Let us know how we can help.
Contact Us
Disclaimer:
Any information of a legal nature in this blog is given in good faith and has been derived from resources believed to be reliable and accurate. The author of the information contained herein this blog does not give any warranty or accept any responsibility arising in any way, including by reason of negligence for any errors or omissions herein. Readers should seek independent legal advice.