OUR NOTABLE CRIMINAL DEFENCE CASES
Successfully defended an officer of a local company from being personally liable for an offence committed by his employers under the Security and Futures Act.
Successfully defended an accountant in a large family-owned company in Singapore against allegations of falsification of the company's accounts and bribery.
Defended an employee of an investment company against allegations of insider trading under the Securities and Futures Act.
Finding the best criminal lawyer for your case
Arrested by the police and charged with a crime? Suffering as a victim of harassment? We understand how difficult and challenging these times can be for you. Regardless of the circumstances, we believe that everyone deserves the right to legal representation. You're not alone — let us help you.
Our SERVICES

FOR Criminal defence
Corruption & Bribery
Fraud & Cheating
Computer crimes
Breach of Banking Secrecy
White collar crimes
Falsification of Company's Accounts
Violent Crimes
Outrage of Modesty
Drug-related offences
Rioting
Criminal Trespassing
Offences under the Banking Act and Securities Futures Act
Assault & Affray
Theft & Robbery
Immigration-related offences
Insider Trading
Criminal Breach of Trust (CBT)
Timely legal advice for criminal defence cases
Here at RBN Chambers, we put our clients first when it comes to minimising damage and disruption from the allegations of criminality.
We firmly believe in timely representation at every stage of the investigation as this ensures that we take the earliest possible action on your behalf to mitigate undesirable potential consequences. While litigation may be a difficult and stressful experience, you can count on us to provide you with important advice on your rights and obligations, and guide you every step of the way.
Ms Joanne Lee
Ramesh and his team were helpful, empathetic and caring when handling my divorce matter.
Mr Albert Andrew
'Ramesh and his team were aggressive, relentless but conspicuously fair in their conduct of my matter in the Singapore Court… I was impressed.'
Mr Srikant
'Their multi-disciplinary expertise was the cutting edge in their representation of us in an accounting related dispute that we were embroiled in.'
Mr Feen and Feen Group of Companies
'From a lost cause to a fighting chance before the Singapore Court of Appeal – this is what Ramesh and his team gave me and my group of companies in a dispute where the valuation of an expert was challenged.'
Mr Salim and Ms Noraini
Mr Ramesh and his team are professional, efficient and knowledgeable. Their unrelenting attitude in coming up with a solution for my case is highly commendable. Coupled with their prompt and consistent updates, I am very pleased to have engaged them to act for me.
Mr Ted Aravinthan
With the attention to detail and the professionalism that the team expounded, I was confident to engage them to take on my case. In every step of the way, the team was patient and prompt in updating me on my matter, as well as in addressing my queries.
Mr Chong, Bioline
Mr Ramesh Bharani and the team gave me valuable advice and was thorough and diligent in analysing every aspect of my case. With attention to detail and shrewd advocacy skills, they raised arguments that helped advance my position.
How can our Criminal Lawyers help you?
Our criminal lawyers are experienced in providing legal advice and have represented clients for criminal offences under the Singapore Penal Code including outrage of modesty, rioting, criminal breach of trust (CBT), voluntarily causing hurt and drug-related offences.
We also represent clients for white-collar crimes (non-violent crimes commited for financial gains) involving corruption, bribery, offences under the Singapore Securities and Futures Act as well as offences under the Singapore Banking Act.
It is highly recommended for you to contact a criminal lawyer right from the onset of the investigation. We can provide legal advice if you:
Are under police investigation and required to attend a formal interview with police
Have been charged by the police and have to attend court
Have been served with a Private Summons Prosecutions / Magistrate's Complaint
Want to initiate a Private Summons Prosecutions / Magistrate's Complaint
Want to initiate an application for Prevention of the Harassment Act (POHA)
Arrest by the police
If you have been arrested, you have the right to contact a criminal lawyer to receive legal advice.
Interview with the police
It is recommended to engage a criminal lawyer before you go for a police interview to clarify your rights, obligations and any legal advice on any defence which may be available to you. Without establishing the defences during the interview, it may be extremely difficult to raise the same defences later in a court trial.
being charged with a criminal offence
As long as there is sufficient evidence by the authorities to pursue prosecution, you will be charged for the offences accordingly. The police will allow you to state a defence or plead guilty to any elements of the charge, should you wish to do so. It is imperative to engage a criminal lawyer as soon as you receive the charges so that you can be advised on the best course of action to take.
Whether your next move is to plead guilty or to contest the charges in a trial, you can be assured that our criminal lawyers will fight for your case to ensure that you receive a fair sentence in court.
Our Criminal Defence Lawyers
are ready to assist you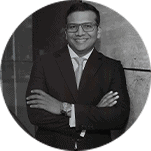 Ramesh Bharani Nagaratnam
Ramesh is the managing director of RBN Chambers. He is an experienced Criminal and Litigation lawyer, as well as a Certified Practicing Accountant (CPA) in Singapore. He has more than 15 years' experience in the law and accountancy disciplines.
SEE PROFILE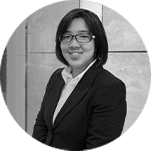 Eunice Ong
Eunice is part of the firm's litigation and dispute resolution team. She graduated with a Bachelor of Laws (Honours) from the University of Leeds and was admitted as an Advocate and Solicitor in Singapore in 2019.
SEE PROFILE
CONTACT US
Speak to Us about your matter today
Find out more
About CRIMINAL LAW
Arbitration in a Pandemic: Thriving in a Time of Uncertainty
COVID-19 has changed our lives, and undoubtedly, the way we work. Fortunately for those familiar with the practice of international arbitration, the..
Read more
Responding to the Writ of Summons in Singapore
A court case begins when the plaintiff files a formal complaint against you (hereby also known as the defendant) with the Court and serves you a Wri..
Read more