Employment disputes arise when the rights of employees are breached or contractual terms are not followed by either party. To avoid such disputes, it is essential to understand the laws governing employment in Singapore. The Employment Act is a good place to start.
The Employment Act
The Employment Act prescribes the minimum standards that any for employment arrangement should adhere to. The Act helps to regulate the employer-employee relationship by prescribing the essential the terms and conditions an employer must provide when hiring employees in Singapore. The Act covers everyone who is employed in Singapore.
However, the Act does not cater to seafarers, domestic workers and civil servants.
We set out below some aspects of the Act together with guidance notes and recommendations from the Ministry of Manpower (MOM).
1. Working hours and overtime
Part IV of the Act regulates rest days, working hours and overtime compensation of two groups of employees:
Workman (manual labourer) who earns not more than $4,500 per month
Non-workman who earns no more than $2,600 per month
Managers and executives are not covered by Part IV.
Working hours for common work arrangements are up to:
9 hours per day or 44 hours a week for employees working 5 days or less weekly, or;
8 hours per day or 44 hours a week for employees working more than 5 days weekly
For other work arrangements, employees can only work up to:
48 hours a week (capped at 88 hours across 2 consecutive weeks) if the employee works for less than 44 hours every other week, or;
44 hours over 3 consecutive weeks if the employee works shifts up to 12 hours per day
Any excess hours worked is considered overtime, which is claimable as long as the employee is a:
Non-workman earning up to $2,600
A workman earning up to $4,500
Inclusive of overtime work, which is capped at a maximum of 72 hours in a month, employees cannot work for more than 12 hours per day. However, certain exceptions allow for more overtime hours, as indicated on the MOM website. All overtime pay should be pegged at a minimum of 1.5 times the basic hourly rate.
For PMETs, the above are governed by the employment contract between the employer and employee.
2. Sick leave
Pursuant to section 89 of the Act, all employees who have worked for at least 3 months are entitled to paid sick and hospitalisation leave.
If the employee has served the company for at least 6 months, he/she will receive full entitlement — 14 days of sick leave and 60 days of hospitalisation leave (inclusive of the 14 outpatient leave days) each year.
For employees who have worked for only 3 months, they are entitled to 5 days of sick leave and 15 days of hospitalisation leave. For every additional month an employee works before reaching 6 months, they will be entitled 3 more sick leave days and 15 more days for hospitalisation leave.
3. Annual leave
According to section 88A of the Act, employees who have worked continuously for a year are entitled to 7 days of annual leave, in addition to rest days, sick leave and public holidays. They will be entitled to one more day for every completed year of service thereafter. For employees who have not completed a year of service, their annual leave will be prorated based on the months they have worked.
Most companies start with 14 days of annual leave, with various clauses for forfeiting and encashing when leave days are not used up. These will be stated in the employment contract.
4. Paternity and maternity leave
Working mothers employed for over 3 months are entitled to 16 weeks of paid maternity leave to care for their Singaporean-born child, starting 4 weeks before confinement as noted in section 76(a)(i) of the Act. If the child is a foreigner, they are entitled to 12 weeks of maternity leave.
Legally married or adoptive fathers of Singaporean children get 2 weeks of paid paternity leave. In addition, they may also apply for shared parental leave (up to 4 weeks) if the mother whom he must be lawfully married to qualifies for the 16-week maternity leave.
5. Termination
Either party can terminate the employment contract, according to section 10(1) of the Act. Employees intending to terminate their employment contract and serve notice must prepare a resignation letter for their employer. The employer cannot reject the resignation letter.
An employer who wishes to end the contract with an employee will have to prepare a termination letter.
The notice period is typically stated in the employment contract, and pursuant to section 10(2) must be the same for both parties. Should there be no such clause, the length of notice shall follow the provisions set out in section 10(3).
If either party does not want to serve the notice period, the party terminating the contract must pay the other compensation in lieu of notice. This is the salary that should have been earned or disbursed during the notice period.
Any other action not supported by contractual or legislative provisions will be considered wrongful termination and dismissal.
6. Retrenchment benefits
Employees who have served the company for at least 2 years are eligible for retrenchment benefits. Typically, this can be between 2 weeks or 1 month's salary for each year of service. For unionised companies, the retrenchment benefits are prescribed in the collective agreement, pegged at 1 month's salary per year of service.
While section 45 of the Employment Act states that employees who worked less than 2 years in the company are not entitled to retrenchment benefits, the employer could grant them an ex-gratia payment out of goodwill. This is, however, not legally mandatory.
Breach of Contract & Employment Act — How We Can Help
When the rights of an employer or employee as agreed to in an employment agreement and/or prescribed in the Act is not followed then, it is likely to give rise to an employment dispute. In this circumstance, the employment dispute is to arise as a result of a breach of an employment contract and/or the Act.
Should you be facing a claim for breach of employment contract or the Act, our employment lawyers will guide you on the best approach moving forward, help mediate where possible, and represent you in court during litigation when required.
Nevertheless, it is also advisable to seek legal advice when drafting and interpreting employment contracts, paying close attention to legal requirements to avoid potential employment disputes.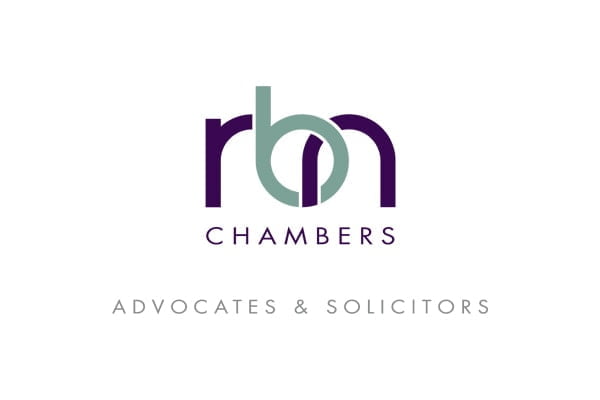 Delivering Solutions not just Answers to your legal disputes
We provide solutions to the table for all our clients regardless of the scale or complexity of the cases. Let us know how we can help.
Contact Us
Disclaimer:
Any information of a legal nature in this blog is given in good faith and has been derived from resources believed to be reliable and accurate. The author of the information contained herein this blog does not give any warranty or accept any responsibility arising in any way, including by reason of negligence for any errors or omissions herein. Readers should seek independent legal advice.