What is Arbitration?
Arbitration is a form of alternative dispute resolution where a tribunal comprising at least 1 arbitrator hears evidence from parties in the dispute and decides which is binding on the parties involved. This decision is called an Arbitral Award.
Arbitration proceedings are private and confidential as opposed to Court proceedings which are open to the public. Arbitration is also a less formal process and offers more flexibility than Court proceedings.
Arbitration vs Litigation
Arbitration and litigation, while the objective of both is dispute resolution, differ significantly in their processes. Litigation is a form of dispute resolution that takes place in a Court and is presided over by a judge. The outcome or judgment is open to the public and may be appealed to a Higher Court Parties to a dispute must comply with the outcome or judgement. Read up more about Arbitration vs Litigation.
Arbitration Process
Arbitration is a confidential process. It is conducted by a tribunal consisting of one arbitrator or an odd number of arbitrators. These arbitrators are typically chosen by the parties involved because of their expertise in the field of the dispute. Proceedings are less formal than Court proceedings. Further, there is a limited scope to appeal an Arbitral Award.
One of the key characteristics of arbitration is that the Arbitral Awards are generally recognized and enforceable both locally and internationally.
Construction Arbitration
In the construction industry, one of the most common disputes arises from breaches of a construction agreement which may include defects in work carried out or delays in completing the project. For example, a property developer may allege that a construction firm did not adhere to specifications of an architectural plan that was agreed upon, resulting in structural flaws. They may also allege that the construction firm did not complete a project within the time agreed on between the parties.
Such disputes involve technical details that require industry-specific knowledge to fully understand the issues at hand. By opting for arbitration, the parties may choose an arbitrator who has expertise in construction and an in-depth understanding of the nuances of the dispute. Furthermore, due to its confidential nature, arbitration allows parties to resolve their disputes without airing potentially damaging information in public. This is attractive as it protects parties' business and reputations.
Oil & Gas Arbitration
In the oil & gas sector, disputes may arise from breaches of an agreement between parties, such as cost disputes or claims of intellectual property infringement. Another example is a dispute arising out of a joint venture agreement between two parties for the exploration of a new oil field.
Resolving such disputes would require intricate knowledge about the oil & gas industry. Arbitration allows the disputing parties to agree to appoint an arbitrator with industry-specific experience and knowledge, who can fully understand the dispute. Moreover, given that these disputes often involve parties from different jurisdictions, the international enforceability of arbitral awards can be particularly beneficial.
Shipping Arbitration
The shipping industry is global, with many transactions crossing borders and involving parties from different jurisdictions. Disputes can arise over issues like freight rates, damage to goods, or the interpretation of charter party terms.
Let's take the example of a shipowner's and charterer's dispute over alleged damage to cargo that has been shipped by the shipowner. A technical understanding of shipping operations, international trade laws, and terms specific to a charter party would be essential for resolving such a dispute.
In disputes such as this, arbitration could be a effective dispute resolution mechanism. The disputing parties may agree on an arbitrator experienced in maritime law and cross-border disputes, ensuring that the Arbitral Award is sound. In addition, the confidentiality of arbitration ensures the disputing parties maintain their business reputations by avoiding litigation in which proceedings are public in nature.
Conclusion
Arbitration is fast becoming a preferred mode to resolve disputes between parties. Accordingly, we see an uptick in the number of cases that being arbitrated both in Singapore and globally. Arbitration is beginning to play a considerable role in Singapore's dispute resolution framework.
RBN Chambers LLC, with its experienced team of legal professionals, would advise and represent you in your arbitration proceedings, ensuring your interests are protected.
Frequently Asked Questions about Arbitration
What is The Arbitration Act 2001?
The Arbitration Act 2001 of Singapore applies to arbitrations which are domestic in nature. Essentially, it applies to arbitrations where the place of arbitration is Singapore and where the dispute does not have an international element. Arbitration is considered to have an international element when the parties to the arbitration are of different nationalities, or the subject matter of the dispute involves a state other than the state in which the parties are nationals.
The Arbitration Act 2001 includes provisions for, amongst others, the process of arbitration, the power of the arbitrator/s, the Court's powers, and the disputing parties' rights in relation to domestic arbitration.
What is the International Arbitration Act 1994?
The International Arbitration Act 1994 applies to arbitrations which are not domestic in nature; that is, one which has an international element where the parties to the arbitration are of different nationalities, or the subject matter of the dispute involves a state other than the state in which the parties are nationals. The Act contains similar provisions as in the Arbitration Act 2021.
What is the role of the Singapore International Arbitration Centre (SIAC)?
The SIAC is a global arbitral institution in Singapore. Established in 1991, it has a panel of 600 expert arbitrators from over 40 jurisdictions.  The SIAC Rules provide a procedural framework for the efficient and reliable resolution of international disputes. As such, the SIAC has been instrumental in establishing Singapore as a major global arbitration hub.
What are the benefits of Arbitration?
Arbitration offers several benefits, including:
1. Efficiency: Arbitration is generally resolved faster than Court proceedings, saving time for both parties.
2. Confidentiality: Arbitrations are private and confidential processes. The parties and the arbitrator/s are obliged to keep the proceedings and the Arbitral Award confidential, thus protecting the reputations of the parties involved.
3. Flexibility: Parties have more control over the proceedings, such as agreeing with the arbitrator and determining the procedural rules that apply to the arbitration.
4. Finality: Arbitral awards are final, that is, parties must comply with the Arbitral Award. There are limited options for appeal, thus preventing prolonged disputes.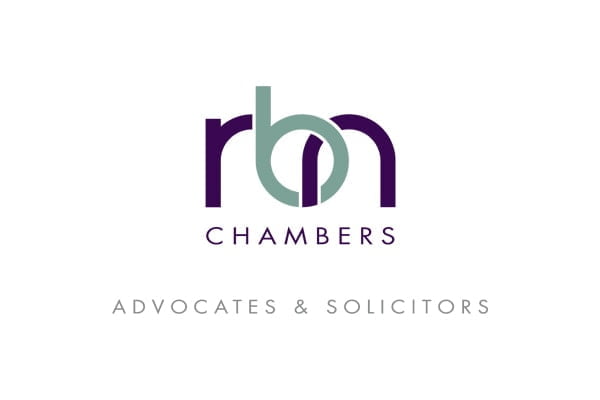 Delivering Solutions not just Answers to your legal disputes
We provide solutions to the table for all our clients regardless of the scale or complexity of the cases. Let us know how we can help.
Contact Us
Disclaimer:
Any information of a legal nature in this blog is given in good faith and has been derived from resources believed to be reliable and accurate. The author of the information contained herein this blog does not give any warranty or accept any responsibility arising in any way, including by reason of negligence for any errors or omissions herein. Readers should seek independent legal advice.