OUR NOTABLE CIVIL LITIGATION CASES
Represented a tenderer against a liquidator in a claim involving receipt of secret commissions from the sale of a property by tender amounting to 
S$800,000
Represented a Hong Kong private client against a foreign bank for negligent professional advice for losses in an investment portfolio amounting to 
US$5,000,000.
Represented an Australian national against a Malaysian company in a dispute involving an agreement for the mining and exploration rights of oil and gas in Indonesia worth
US$80,000,000.
What is Civil Litigation?
Civil Litigation refers to a non-criminal legal dispute between two or more parties where one party seeks redress against another party.
Our SERVICES

FOR CIVIL Litigation
Contractual Disputes
Libel & Defamation
Negligence Claims
Construction Liability
Employment-related Disputes
Fraud & Asset Tracing
Product Liability
Landlord/ Tenant Disputes
Torts
Harassment
Real Estate Disputes
General Disputes That May Warrant Legal Action
Is Civil Litigation necessary?
Litigation proceedings can be expensive in Singapore. Wherever possible, we recommend using a method of Alternative Dispute Resolution (ADR) before taking the matter to court. Several methods of ADR such as mediation, conciliation, and arbitration can save you the hassle and cost of the complex proceedings of the civil suit. If the case is settled outside of court, you will have more flexibility on deciding the outcome of the issue.
However, if ADR is not possible or is unsuccessful to resolve the dispute, a civil claim has to be brought through the court system. When that happens, you can expect the best from our experienced civil litigation lawyers to articulate effectively in explaining your case or to appeal on your behalf.
Ms Joanne Lee
Ramesh and his team were helpful, empathetic and caring when handling my divorce matter.
Mr Albert Andrew
'Ramesh and his team were aggressive, relentless but conspicuously fair in their conduct of my matter in the Singapore Court… I was impressed.'
Mr Srikant
'Their multi-disciplinary expertise was the cutting edge in their representation of us in an accounting related dispute that we were embroiled in.'
Mr Feen and Feen Group of Companies
'From a lost cause to a fighting chance before the Singapore Court of Appeal – this is what Ramesh and his team gave me and my group of companies in a dispute where the valuation of an expert was challenged.'
Mr Salim and Ms Noraini
Mr Ramesh and his team are professional, efficient and knowledgeable. Their unrelenting attitude in coming up with a solution for my case is highly commendable. Coupled with their prompt and consistent updates, I am very pleased to have engaged them to act for me.
Mr Ted Aravinthan
With the attention to detail and the professionalism that the team expounded, I was confident to engage them to take on my case. In every step of the way, the team was patient and prompt in updating me on my matter, as well as in addressing my queries.
Mr Chong, Bioline
Mr Ramesh Bharani and the team gave me valuable advice and was thorough and diligent in analysing every aspect of my case. With attention to detail and shrewd advocacy skills, they raised arguments that helped advance my position.
How can a Civil Litigation Lawyer help you?
A civil litigation lawyer will ensure that you are fully informed on the options available (including costs involved) and will advise you through every step of the dispute resolution and litigation process in Singapore.
Pre-Legal Proceedings
Typically, prior to the commencement of any legal proceedings in Singapore, a civil litigation lawyer will assist you (the Claimant) to evaluate the would-be defendant if he/she has sufficient assets to satisfy your claims.
As the Claimant, you may send a Letter of Demand to negotiate and resolve the dispute so as not to incur unnecessary legal expenses. A civil litigation lawyer will aid you to gather evidence to substantiate your case and liaise with other involved parties to negotiate to reach a win-win situation. In the event the one party refuses to compromise, a Writ of Summon can be served on the Defendant to commence legal proceedings.
Legal Proceedings
Upon the commencement of legal proceedings, a civil litigation lawyer can provide the proper legal advice and/ or represent either party in court to enforce a judgement or lodge an appeal. In Singapore, there are a few different Courts in which your matter may be heard in:
Small Claims Tribunal is for any claim valued at under $20,000. Note that lawyers are not allowed to represent any of the parties before the Tribunals. However, they could advise either the Claimant or the Defendant to establish the grounds for disputes prior to the hearing.
Magistrate's Court is for any claim valued between $20,000 and $60,000.
District Count is for any claim valued between $60,000 and $250,000.
High Court is for any claim valued above $250,000.
Post-Trial Proceedings
Even after you have succeeded in the case against the other party, the civil litigation lawyer can continue to advise and assist you in the enforcement proceedings especially when the other party refuses to settle the claims.
Our Litigation Lawyers
are ready to assist you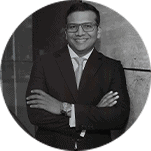 Ramesh Bharani Nagaratnam
Ramesh is the managing director of RBN Chambers. He is an experienced litigation & arbitration lawyer, as well as a Certified Practicing Accountant (CPA) in Singapore. He has more than 13 years' experience in the law and accountancy disciplines.
SEE PROFILE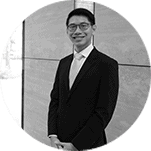 Wong Teck Ming
Teck Ming is a senior litigation associate with the firm's litigation and dispute resolution team. He read law at the National University of Singapore and was admitted as an Advocate and Solicitor of the Supreme Court of Singapore in 2015.
SEE PROFILE
CONTACT US
Speak to Us about your matter today
Find out more
About civil litigation
Arbitration in a Pandemic: Thriving in a Time of Uncertainty
COVID-19 has changed our lives, and undoubtedly, the way we work. Fortunately for those familiar with the practice of international arbitration, the..
Read more
Responding to the Writ of Summons in Singapore
A court case begins when the plaintiff files a formal complaint against you (hereby also known as the defendant) with the Court and serves you a Wri..
Read more